Software Development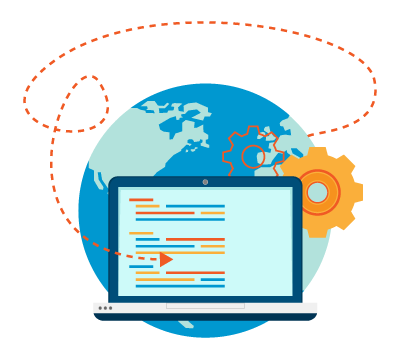 The advanced era is highly dependent upon technology. With the increasing demand, choices accelerate, and requirements take bigger shape. It is needless to mention that a large portion of our life is software driven. Whether you are at home, in office, at a public spot or in a train, you always need your phone either for some work or just for entertainment. Software programs do it all for you if developed efficiently. In this context, PrimeSys Technologies, a new yet an adroit group of technology professionals hold the responsibility very well.
Software development experts at us follow the process set by industry standards and come up with an extraordinary application that very well goes with every bit of your requirement. Beginning with a thorough requirement understanding phase, we effectively proceed to next consecutive phases of software development life cycle (SDLC). Our experts not only leave it once it is deployed rather stay in touch for long to take care of maintenance.
Moreover, we maintain 100% transparency and allow you to track the progress of your project at regular intervals. We also assure to delivery your software by the fixed timeline between you and PrimeSys Technologies.
You just let us know your requirement; we will convert it into a real time entity.
Web Portal Development
Today, a long list of web portals has been introduced in different fields to satiate users' requirements. A web portal simply allows you to perform specific activities. With flawless services, web portals are successful in justifying their motto. Let's take an example of a job portal into consideration. Millions of users logon to a job portal every second to find what they look for. In this case, it is highly important for the application to respond to users' action instantly; otherwise, users will lose interest and start searching for other better applications. Therefore, choosing a team of talented professionals is crucial.
Prime Sys Technologies, a reputed web development company has a team of dedicated web portal developers who promise to provide an application exactly demanded by customers.